Winners and Losers: Where Homeownership Increased—and Decreased—Most Since the Pandemic
Posted by Blake Edwards on Tuesday, June 15, 2021 at 9:07 AM
By Blake Edwards / June 15, 2021
Comment
Winners and Losers: Where Homeownership Increased—and Decreased—Most Since the Pandemic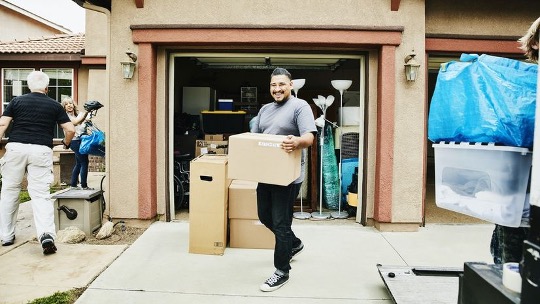 The COVID-19 pandemic has been a bit of a blessing—and of course, a curse—for homebuyers. Record-low mortgage interest rates suddenly put more expensive homes within reach. But a shortage of properties for sale and fast-rising prices made it a challenging market for buyers in just about every corner of the country.
Some would-be homeowners were priced right on out of the market, or couldn't find residences that met their needs. Other enterprising buyers, particularly those who could work remotely during the pandemic, were able to shift their searches to more affordable, smaller cities and farther-out suburbs and exurbs that they may not have previously considered.
So the Realtor.com® data team set out to find the metropolitan areas that have seen the largest increases and decreases in homeownership during the pandemic. Where were buyers successful—and where did many find themselves shut out, with noses pressed against the tempered glass?
"The pandemic drove increased homebuying interest in the types of livable communities that offer homebuyers good value for their money and a decent number of homes to choose from," says Realtor.com Chief Economist Danielle Hale.
"Some markets like Albany, Sacramento, and Buffalo clearly benefited from an influx of people leaving big cities like New York and San Francisco, but many other markets are just good places to live that benefited from increased homebuyer motivation thanks to low mortgage interest rates and a lot of time spent at home over the last year," adds Hale.
There are a variety of reasons why some markets gained homeowners and others lost them in this turbulent period—all coming down to price and desirability. Cheaper alternatives to bigger cities with stronger economies became more and more popular with many buyers.
On the flip side, some places have seen scores of outside investors gobbling up homes for sale and turning them into rentals. College towns shut down, discouraging new home purchases. And overall, high prices are chasing away or discouraging first-time homebuyers who would otherwise be making the leap to homeownership.
And then there are the places with struggling economies that have been losing residents for years.
To figure out where homeownership rates are up and down the most, our data whizzes analyzed U.S. Census Bureau data that tracks the 75 largest metropolitan areas. We compared homeownership rates in the fourth quarter of 2020 (October through December) and the first quarter of 2021 (January through March) with the same quarters a year later. Metros include the main cities and surrounding towns, suburbs, and smaller urban areas.
Let's look at the plus side of the equation first.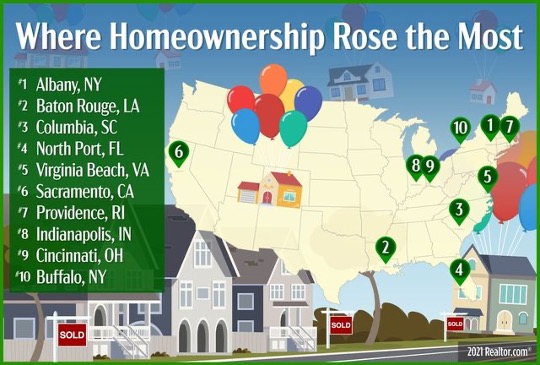 1. Albany, NY
Median metro list price: $354,300*
Percentage homeownership change: 9%
New York's state capital was flooded with out-of-town buyers during the pandemic. They sought out nearby mountains and lakes, as well as a burgeoning dining scene that actually expanded during the pandemic—all at a far more reasonable price range than most areas downstate. Homes here, about three hours from both New York City and Boston, have been going for well under the nation's median list price of $380,000.
The newfound ability of many white-collar workers to telecommute has lured buyers from as far as California, according to local real estate broker Anthony Gucciardo, of the Gucciardo Real Estate Group.
"The average property below $500,000 gets between five and 10 offers and 25 to 30 showings in the first three days," he says.
Buyers who want a chance to get into one of the city's more affordable homes, like this $184,900 three-bedroom, single-family house or this renovated three-bedroom midcentury modern listed at $395,000, had better act quick.
Median metro list price: $315,000
Percentage homeownership change: 8.45%
More homes were sold in the Baton Rouge metro last year than went under contract in 2005, when the destruction wrought by Hurricane Katrina led to a surge in demand for housing from those who had lost their residences in the storm, according to The Advocate.
COVID-19 was an entirely different type of disaster. In the era of lockdowns and social distancing, many folks were able to save money on things like vacations, dining out, and driving. And instead of blowing it on crawfish and Abita beer, they put it toward a down payment on a home. Those savings, plus mortgage rates that fell below 3%, helped many get into the housing market.
As has long been the trend in the area, many first-time buyers and young families have been moving to burbs seeking good school systems just a short drive to the city. In popular places like Livingston Parish and Ascension Parish, median sale prices rose 9.8% and 8.3% respectively year over year in April, according to data from the Greater Baton Rouge Association of Realtors.
Yet there are still deals to be found. This cute three-bedroom house on an acre in Denham Springs was listed for $189,500.
3. Columbia, SC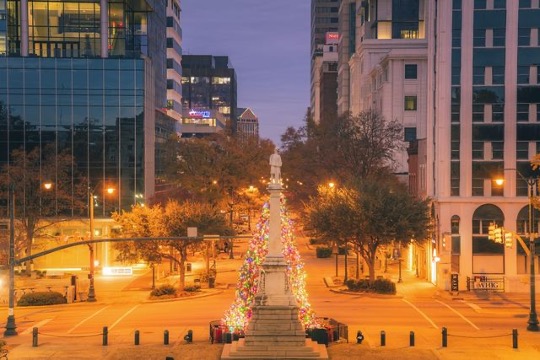 Homeownership rates have been climbing in Columbia, SC, as buyers have been priced out of other areas in the state.
(Getty Images)
Median metro list price: $259,000
Percentage homeownership change: 7.3%
South Carolina's state capital and biggest college town may not get the same national love as its coastal sister, Charleston. But it still has plenty of respectable amenities—and it's a heck of a lot more affordable. For just over $200,000, house hunters can buy a Charleston-style, three-bedroom home in Columbia that'll get you a vacant lot on Chucktown's peninsula.
While the crime rate in Columbia proper is fairly high, buyers have not been dissuaded from snatching up homes throughout the metro. The market is so hot that many homes end up in a multiple-offer situation within a day or two, especially in safer neighborhoods and suburbs like Lake Murray, Blythewood, and Lexington. There, first-time buyers can still find a four-bedroom home in an award-winning school district for $175,000.
Median metro list price: $420,000
Percentage homeownership increase: 7.3%
With housing prices skyrocketing in Florida's coveted tricounty region (Miami-Dade, Broward, and Palm Beach), many longtime South Florida locals have been priced out. That's led many to seek out more affordable places like North Port, just over an hour's drive south of St. Petersburg on the western coast. Moves from the tricounty area to cheaper cities in the central and western swaths of the state have ticked up 108% from April through May, according to Joseph Sabga, president of Bekins South Florida, a moving company based in Fort Lauderdale.
With its close proximity to beautiful Gulf Coast beaches, an abundance of parks, and affordable homes, North Port is one of those hot places for relocation.
The $200,000 that gets you a two-bedroom condo in Fort Lauderdale can get you this three-bedroom, single-family home on the water in North Port.
Median metro list price: $320,000
Percentage homeownership change: 5.95%
As with many of the other fast-growing metros in the East, demand has spiked in Virginia Beach thanks in part to the Californians arriving in droves. Escaping the Golden Gate Bridge–high home prices in their home state, these transplants are often very liberal with their offers, says Pamela Ermen, a Realtor with Berkshire Hathaway HomeServices.
"Those offers create high competition" and ever-higher prices, she says.
But it's not just Golden State refugees who have been moving into the affordable beach metro. Home to several large military bases, Virginia Beach has also seen a good number of current and former service personnel buying places—and many are asking their parents or extended families to move nearby, too.
For just $215,000 the 'rents can find a two-bedroom condo just one block away from the Chesapeake Bay, while the kids move into a three-bedroom townhome for $385,000, also near the beach.
"We're a very reasonably priced bayfront and oceanfront community," says Ermen.
Rounding out the list of the metros with the biggest increases in homeownership are Sacramento, CA (up 5.3%), Providence, RI (5%), Indianapolis (4.9%), Cincinnati (4.65%), and Buffalo, NY (4.5%).
OK, now let's take a tour of some of the places seeing the biggest drops in homeownership.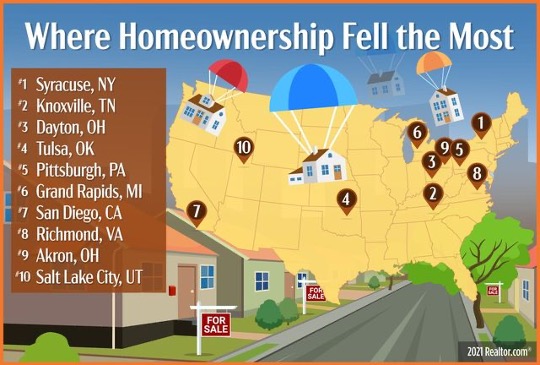 1. Syracuse, NY
Median metro list price: $220,000
Percentage homeownership change: -8.6%
Like just about everywhere else in the country, Syracuse has more potential buyers than it does homes for sale. That's one main reason homeownership is falling. The market is so hectic that buyers offering 20% over asking price to outbid one another are commonplace.
Rising costs of new construction is also preventing more buyers from getting into homes, says associate broker Richard McCarron, of Keller Williams Syracuse.
Just outside the suburbs, Syracuse's rural areas had been getting built up with luxury homes before shutdowns. But with shelter-in-place orders pausing construction and building costs rising 30%, those new homes aren't finding the buyers they were previously.
There are still some well-priced homes for those who act quickly. This three-bedroom midcentury gem is listed for $199,500.
Median metro list price: $345,000
Percentage homeownership change: -6.65%
With low mortgage rates, an influx of new residents, and growing demand for homes, it's surprising to see a drop in homeownership rates in Knoxville. The city's population has grown 5.3% over the past decade. But trying to find a home in the current market is like speed dating—buyers had better make up their minds just about immediately. About half of the homes on the market are taken off within six days.
The rising prices are hurting would-be buyers. The area, home to many lower-wage workers, has a median household income about a third less than the national figure, according to census data.
However, those who can afford and qualify for a mortgage can find incredible deals compared with other cities. For example, this three-bedroom ranch with a deck is asking $159,500.
3. Dayton, OH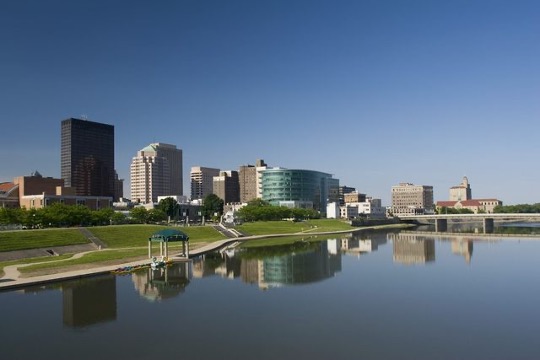 Homeownership rates dipped in Dayton, OH, during the COVID-19 pandemic.
(Getty Images)
Median metro list price: $189,900
Percentage homeownership change: -6.25%
Dayton's housing market has been red-hot: Sale prices have increased by about 25%, fueled by low-interest rates and a shortage of homes for sale, as well as interest from investors.
Outside investors have taken an interest in the market as average rents in Dayton have grown more than 14% over the past three years, according to Roofstock. These folks buy up homes, often in cash, making it harder for regular buyers to compete. Then they often rent out the properties, decreasing the supply of owner-occupied homes, which can hurt the homeownership rate.
Buyers can find large homes such as this five-bedroom that could be subdivided and turned into rental units (for those who also want to get into the landlord game), asking $149,900.
4. Tulsa, OK
Median metro list price: $275,500
Percentage homeownership change: -6.05%
What's happened in Tulsa is similar to Dayton. The number of properties for sale dried up, prices surged, and investors swooped in.
But the former "Oil Capital of the World" is in a rather unique situation with its now-famous Tulsa Remote program, which has been advertising $10,000 grants to folks willing to move there for at least a year. Since launching in 2018, the program has relocated about 500 well-paid workers from out of state, increasing the demand for rental properties. Rents have jumped 6% year over year, according to RentCafe.
That program has expanded with a new Remote Homeownership Initiative, which offers $10,000 lump-sum grants to new residents who want to buy real estate. Often hailing from pricey metros like New York City, Austin, TX, and Los Angeles, many of these workers are willing to spend more on the homes that are for sale—which may be pricing out the 40% of the city's population who rent their abodes, according to the U.S. Census Bureau.
According to the Greater Tulsa Association of Realtors, the median sale price for homes jumped more than 23% over the course of 2020.
Those who want to buy a piece of the Tulsa market can find serious deals (depending on what one considers a deal) on single-family homes such as this midcentury modern three-bedroom asking just $59,999.
5. Pittsburgh, PA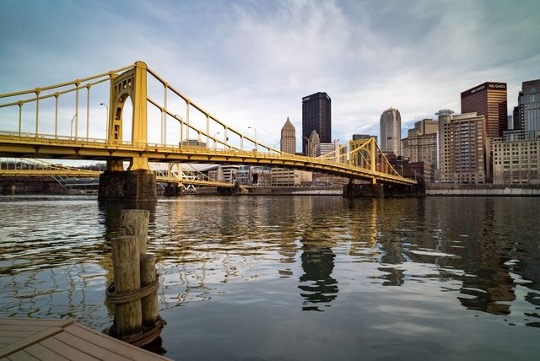 Homeownership rates dipped in Pittsburgh.
(Getty Images)
Median metro list price: $269,000
Percentage homeownership change: -5.8%
After years of industrial decline, Pittsburgh has become the poster child for Rust Belt renewal. The few homes that have been up for sale have been selling like toilet paper in a pandemic.
The tech hot spot and medical hub regularly makes it onto national lists of the best cultural and dining destinations. The city has world-class restaurants—offering vegan pierogi to award-winning Basque cuisine—a whopping 129 museums, and plenty of cool cred.
But all that revitalization doesn't make up for the fact that Iron City has been bleeding residents for decades—its current size of 300,000 is less than half of its historic peak. More than 14% of its residents are aged 65 and up, according to the U.S. Census Bureau, and the homeowners who do want to sell are looking for all-cash offers.
"It's the fact that there are so few houses on the market that people trying to become homeowners are just out of luck," says Bobby West, a real estate agent with Coldwell Banker.
Still, historic houses like this $250,000 three-bedroom Cape in Scott Township will not be on the market for long.
Rounding out the list of the metros with the biggest decreases in homeownership are Grand Rapids, MI (minus 5.7%), San Diego (minus 4.75%), Richmond, VA (minus 4.4%), Akron, OH (minus 4.2%), and Salt Lake City (minus 4.1%).